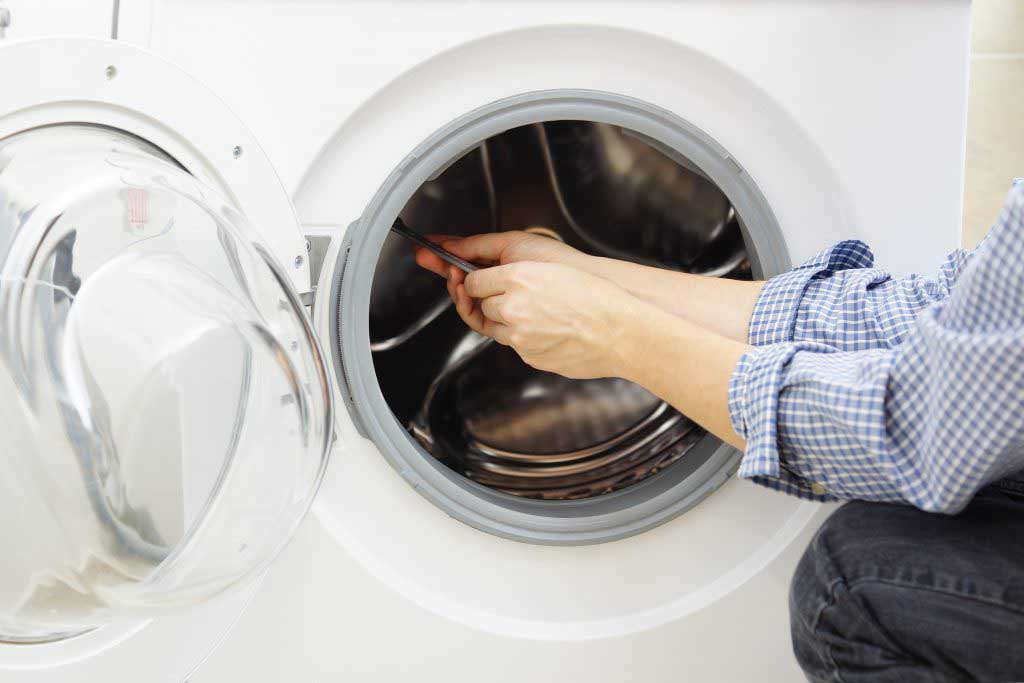 If there's one household task that seems to never end, it's doing the laundry, especially with kids around. You barely get one load finished, and it's time to throw in the next. So what is a homeowner to do when the washing machine breaks down? Well, you could head to the nearest laundromat with your heaps of dirty clothes and linens and your pockets full of quarters. Or, you could simply pick up the phone and call TJ's Appliance Repair for a foolproof washing machine repair. Much easier than schlepping back and forth with your overflowing baskets, and way more affordable than buying a brand-new appliance, our factory-approved washing machine repairs are the ideal solution whatever your residential washer woes, including: 
Water leaks
Failure to drain or fill
Inability to start
Incorrect water temps
Lack of agitation
Excessive vibration
And more!

We repair all major brands
With over 25 years of appliance industry experience, the TJ's Appliance Repair family has worked hard to remain current with the ins and outs of modern-day appliance repairs, including front-load washing machine repair. By training directly with major manufacturers and employing up-to-date parts and service software, we're able to diagnose the problem and complete your washing machine repair promptly and efficiently, whether it's a conventional Whirlpool top-loader or a high-efficiency Maytag front-loader.
Wherever you reside in our service area, from Scotch Plains to New Providence and beyond, you can be certain that your washer/dryer repair will be handled with the utmost care and attention to detail. We even partner with a well-stocked appliance parts store to ensure quality replacement parts for your washing machine repair, including drive belts, pulleys, timers, and pumps. 
So don't fly off the handle when your washer breaks down and assume you need a whole new appliance. Save yourself hundreds of hard-earned dollars and a whole lot of trips to the laundromat with one simple call to TJ's Appliance Repair. We're fully insured and authorized to perform your warranty washing machine repairs. Most of our jobs are completed on the first visit for your convenience. Just e-mail or call us today.